Yoga classes for all levels offered in historic downtown Roseburg, Oregon,
by experienced and caring instructors since 2006!
Saturday morning class will stay at the 10am start time! (Popular demand)

So sorry, no "Sunrise Yoga" on Thursday, 3/21.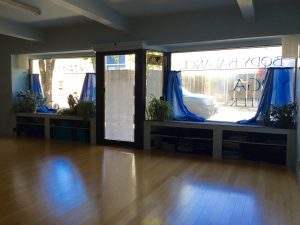 • Visit us on Facebook and like us to get updates.
• New Students: First visit $7
or

 $25 for 2-weeks unlimited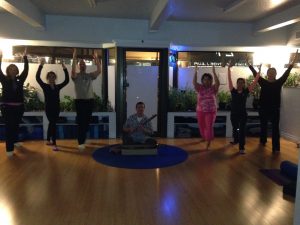 Above: Monday night with live music.
Below: Free Yoga in the Park.

Namaste