Yoga classes for all levels offered in historic downtown Roseburg, Oregon,
by experienced and caring instructors since 2006!
We will be closed Monday, Dec. 18, through Sunday, Dec. 31.
We will reopen Monday, January 1st with our current schedule.
Special Offer for December; since it's a short month you can get an unlimited package for $40!
Also, consider a gift certificate for a new student; 2-week unlimited for $20 (usu. $25).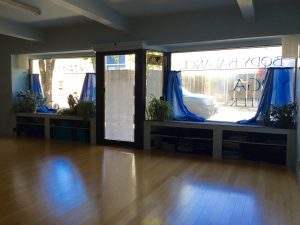 • New Students: First visit $6
or

2-weeks unlimited for $25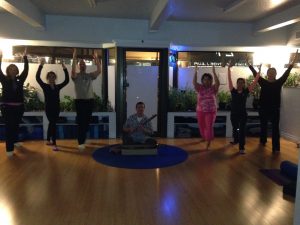 Above photo: After Monday evening yoga and meditation with live music courtesy of Larry.
Below photo: Our 5th summer of "Free Yoga in the Park" was another great success.
Thank you Velorie Ligon and Roseburg Parks & Recreation for the space.

Namaste